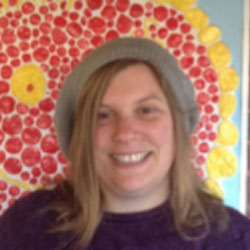 Lydia Maher, Chair of the PTA
We are the PTA and we organise events for Elson Infant School to bring together the school community and raise money for extra equipment to benefit all the children.
Last year:
We were able to buy a Reading Hut for the playground and this has proved to be very popular with the children.
Hosted a Magicians Picnic for the school
Organised a Year 2 party for the leavers.
Arranged a visit from the Easter Bunny who gave out chocolate to the children.
We raised the money for this by hosting the following events:
Christmas and Summer Fayre
Mother's Day and Father's Day shop
Spooky Disco
Since September 2016, we have sadly said goodbye to some of our extremely hard working members but we have also been pleased to welcome new ones.
These are the members of our current PTA.
Lydia Maher – Chair
Christina Walton – Vice Chair
Gemma Northover – Treasurer
Jennie Laidler – Secretary
Christine Gant
Sian Witts
Kelly Broster
Lisa Webb
Michelle Pickering
Debra Burt.
We have already held two events, the Spooky Disco and the Christmas Fayre. So far we have raised an amazing £1585.32 that will be spent on the School in the New Year!
None of these events would be possible without the wonderful team effort from everyone involved and we are always grateful to all the parents and staff who pull together to make them happen.